Mechanical Equipment
Quilting Machines
Advanced quilting machines operated by experienced workers. We now have eight qualitingg machines with skilled operators. It is a textile machine used for sewing linear patterns on the surface of mattresses, bedspreads and quilts.
Quilters used for quilting and molding can be divided into straight quilters and computer quilters according to the number of stitches and the quality of quilting patterns.There are usually three kinds of straight quilters: 7 needles, 9 needles and 11 needles.The computerized quilting machine is designed with a single needle, which adopts computer visual interface to control the movement of the machine to sew patterns.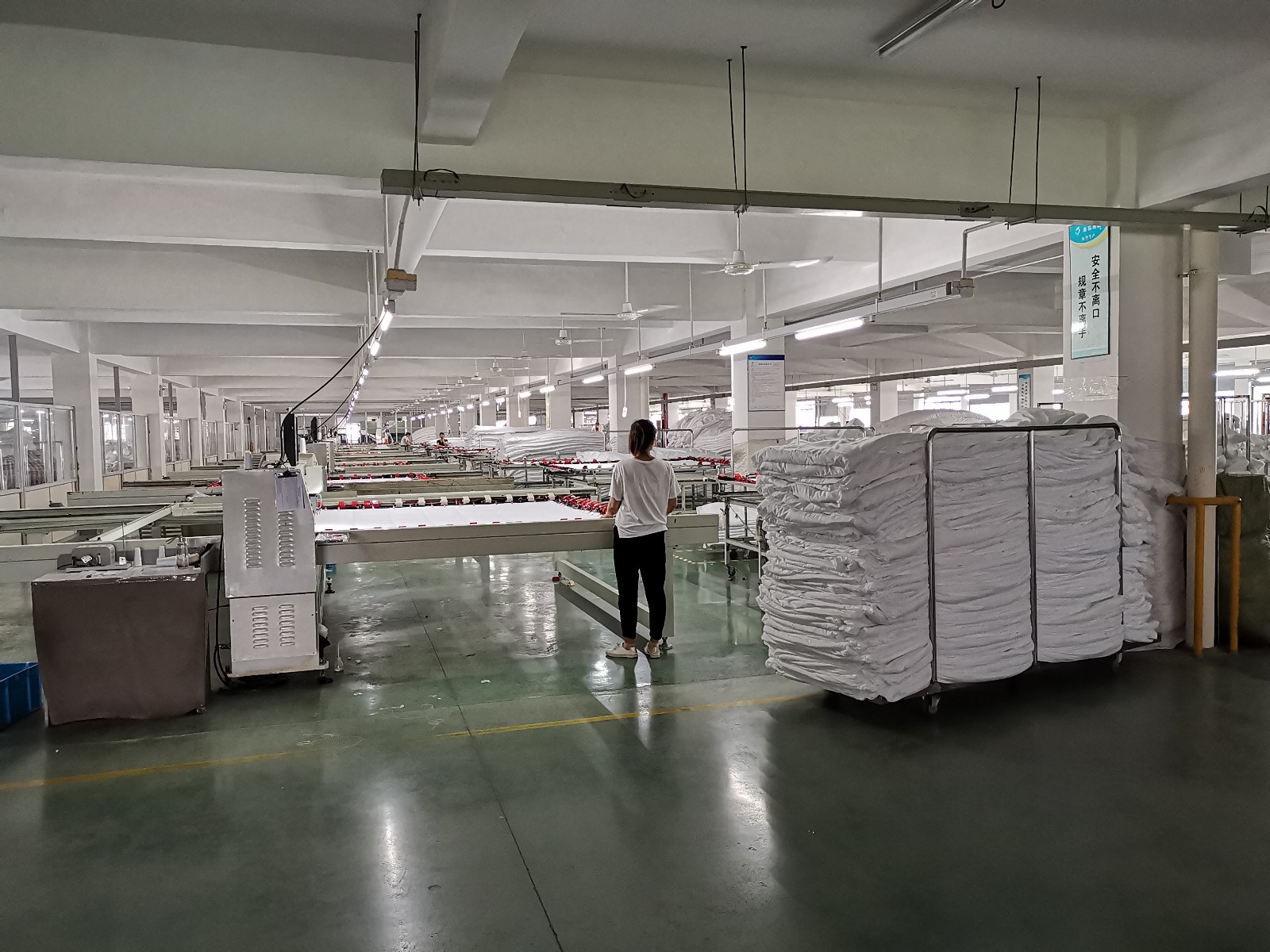 Packing Press Pachine
We mainly use Packing press machine to compress the size of products like feather pillows, and the products can be better packed into cartons or bags, so that the container can load more qtys, which can help our clients to save the cost.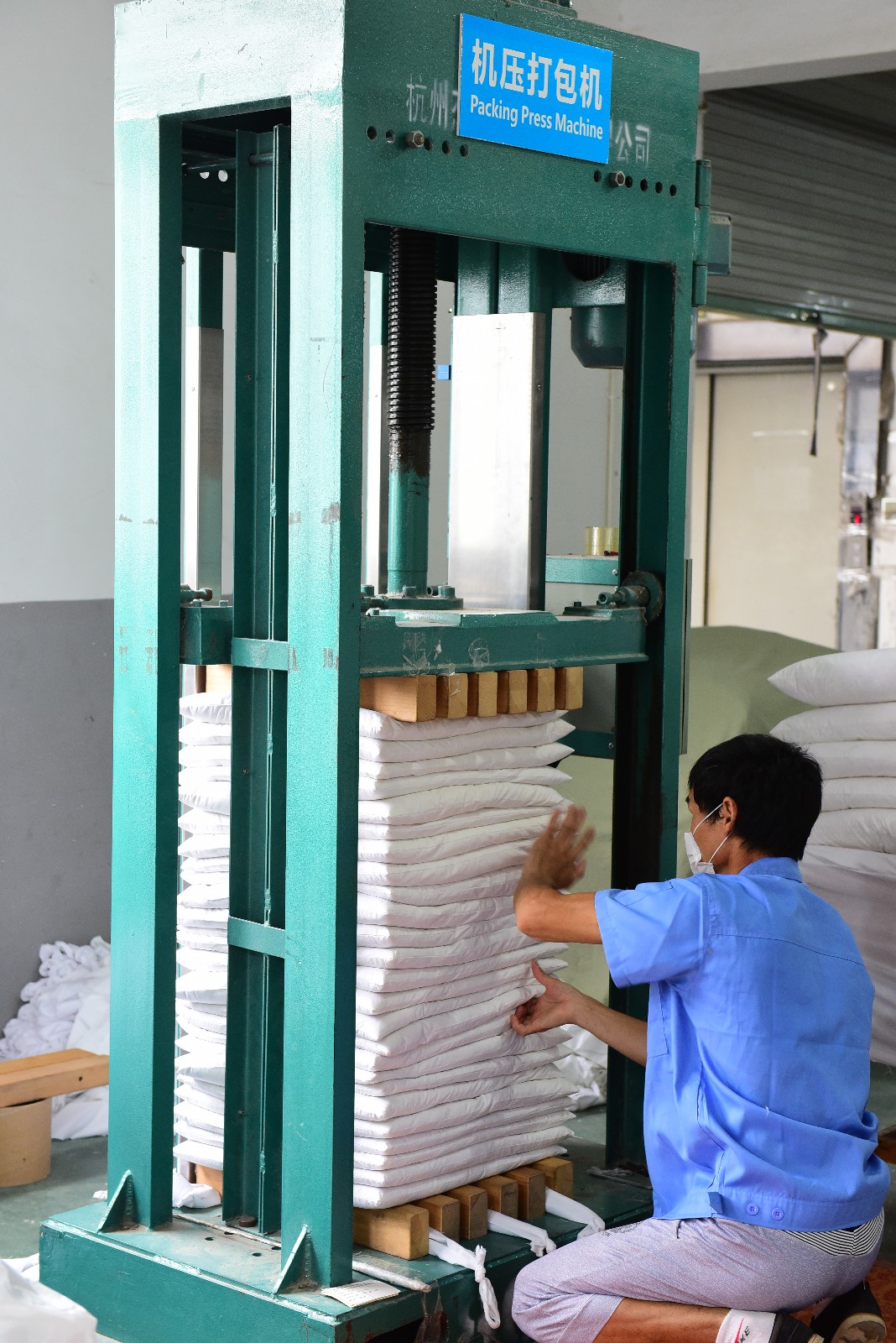 Auto Sealing Machine
Sometimes, the clients want their products vacuum package, then we need auto sealing machine. It can help to reduce the package cbm, increase the container load qty and save our clients' shipment cost.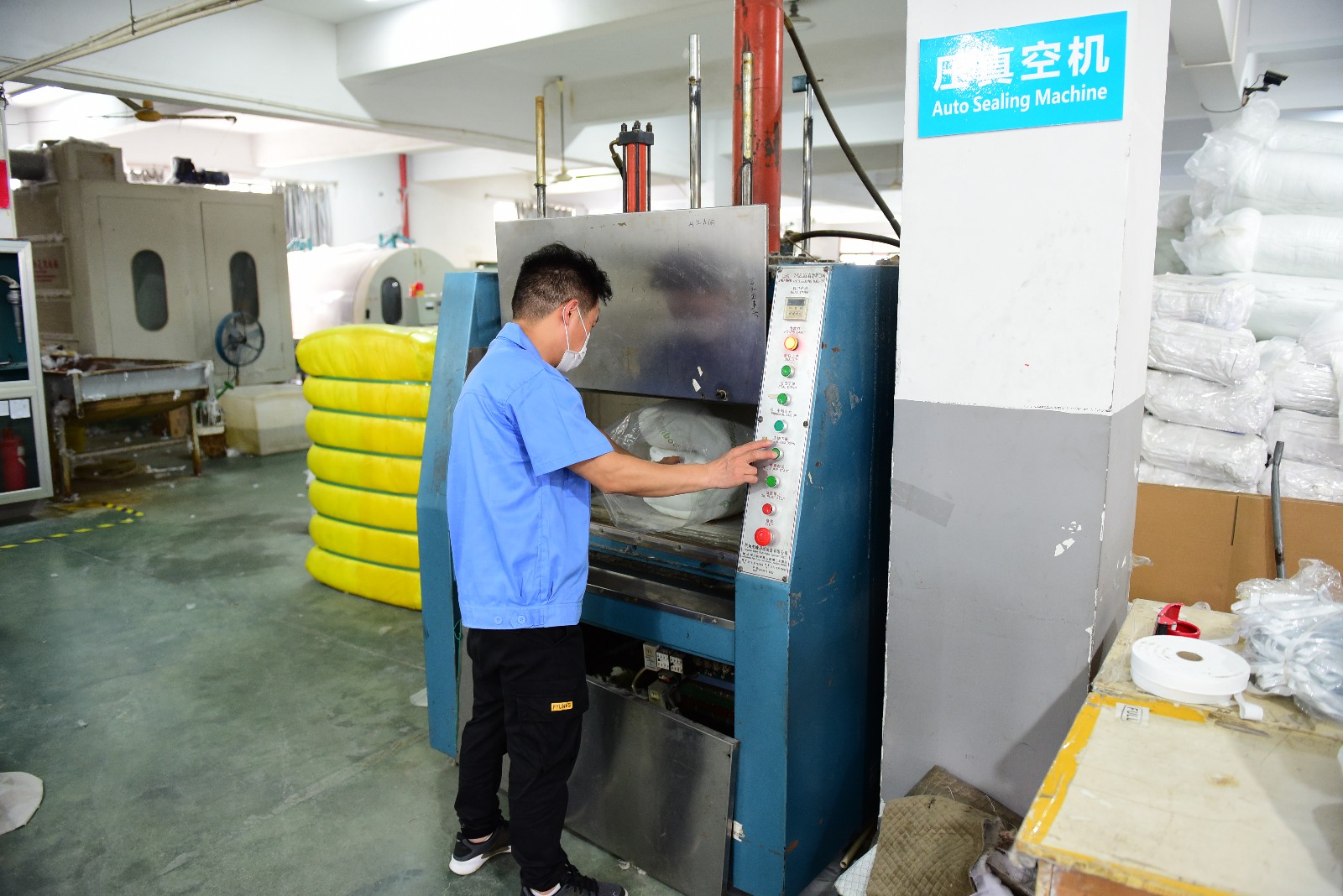 Carding Machine
Card used for processing cotton fiber and chemical fiber, it is a textile machinery.According to the spinning process, carding is an important process.The first step of the carding machine is the open and clear combination, and the second step is the drawing frame (the general carding process) or the winding machine (the combing process).