Operating Procedures
Needle Inspection Section
Due to poor management in the production process, there are often broken needles (including sewing needles, pins, etc.) in quilted garments. So in the 1980s, consumer injuries caused by defective needles in clothing occurred frequently.The government promulgated consumer protection laws and regulations in the form of legislation to strengthen the control over the broken needles. In order to avoid economic losses caused by defective needles, garment importers not only require manufacturers to carry out needle inspection before the products leave the factory, but also set up inspection factories specially for needle inspection.
We have our own Needle Inspection Section to meet our client's request, and we also want to keep the products safety and comfort.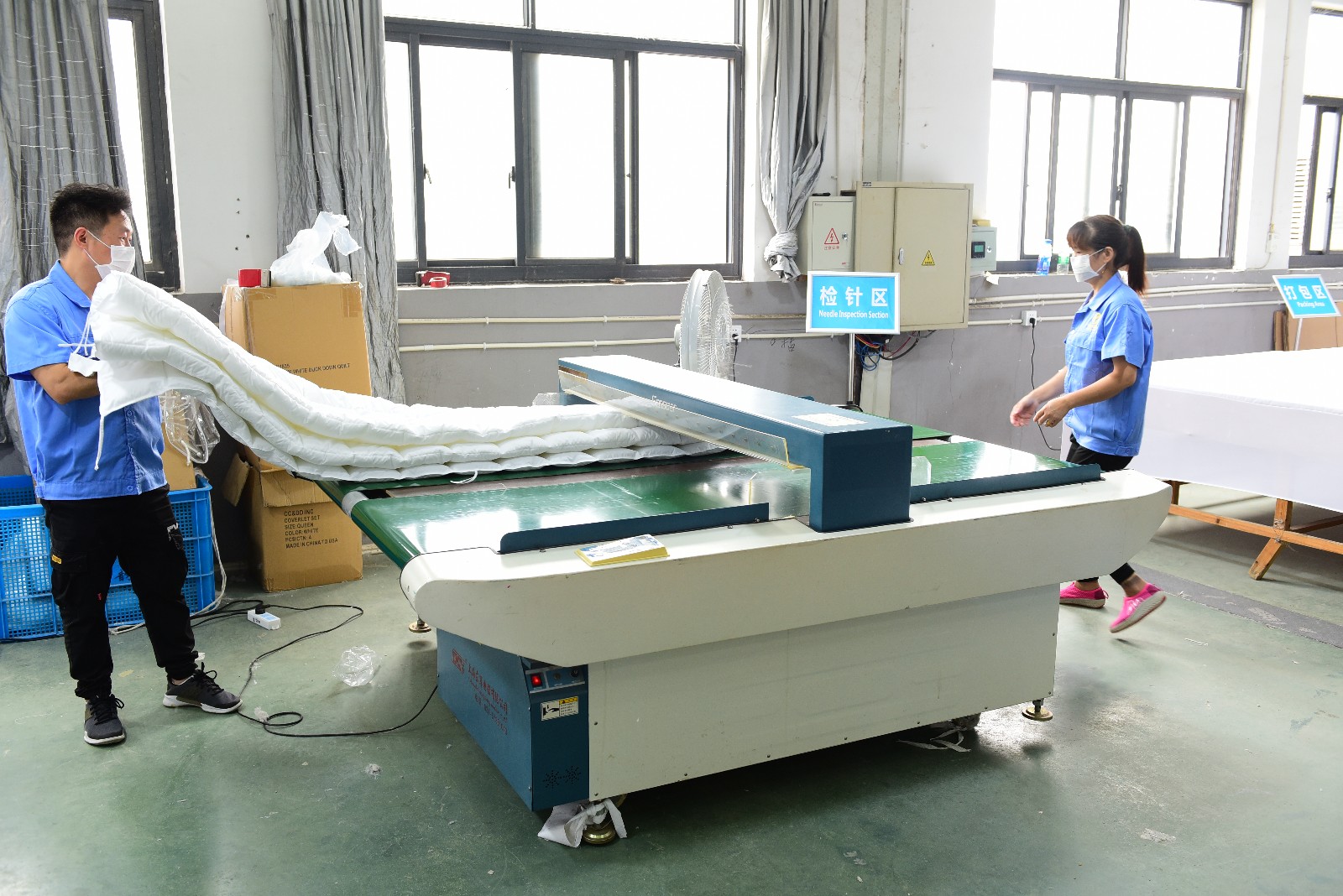 Inspection Section
We always regard the product quality as our first important thing. Best quality makes our brand super value. So we pay more attention to the quality check. We now have for inspection sections, each one has two experienced workers. Each products must be check and check before package. Only the qualified products can be allowed to delivery to our clients.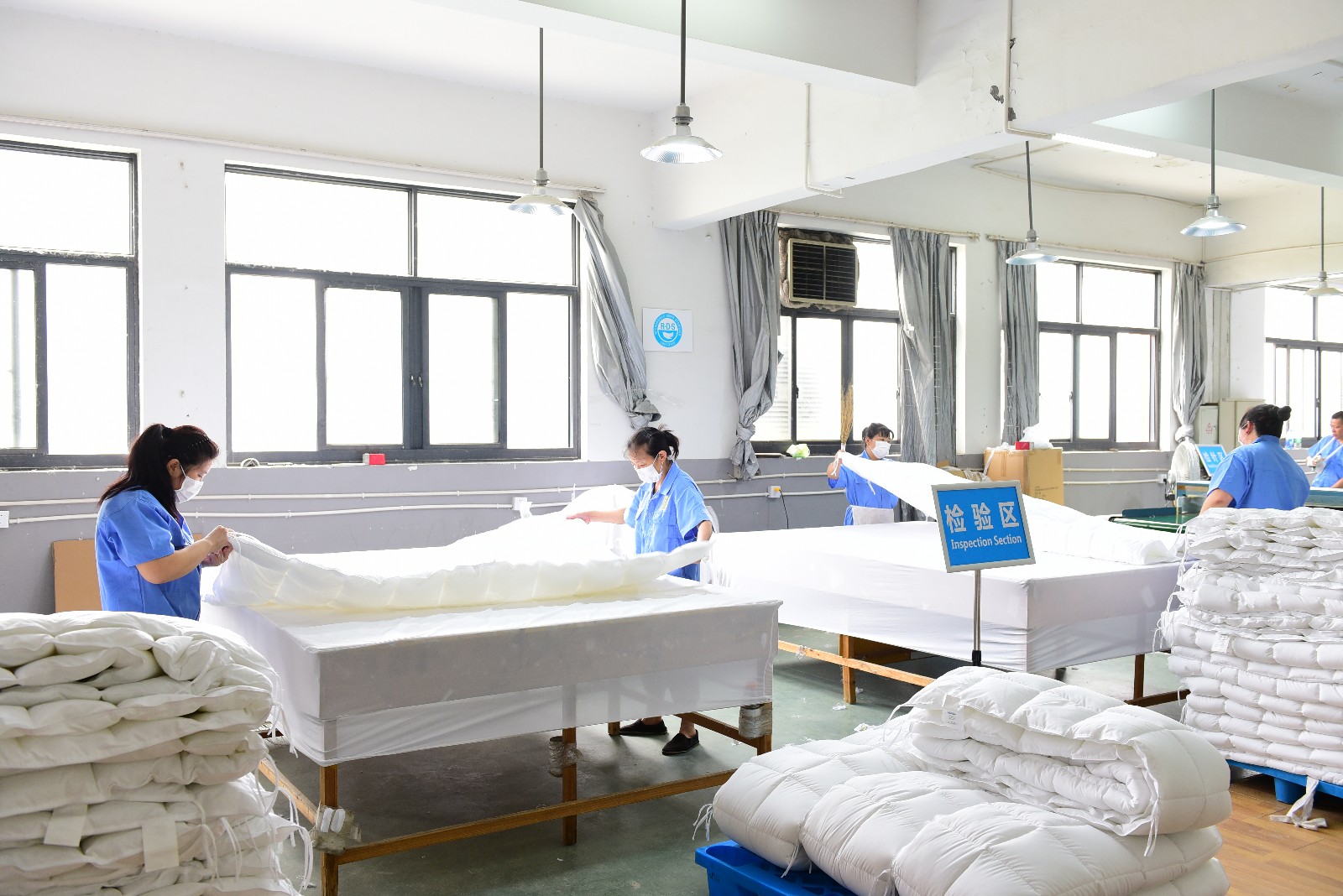 Advanced quilting machines operated by experienced workers. We now have eight qualitingg machines with skilled operators. It is a textile machine used for sewing linear patterns on the surface of mattresses, bedspreads and quilts.
Quilters used for quilting and molding can be divided into straight quilters and computer quilters according to the number of stitches and the quality of quilting patterns.There are usually three kinds of straight quilters: 7 needles, 9 needles and 11 needles.The computerized quilting machine is designed with a single needle, which adopts computer visual interface to control the movement of the machine to sew patterns.
Fiber Padding Filling Section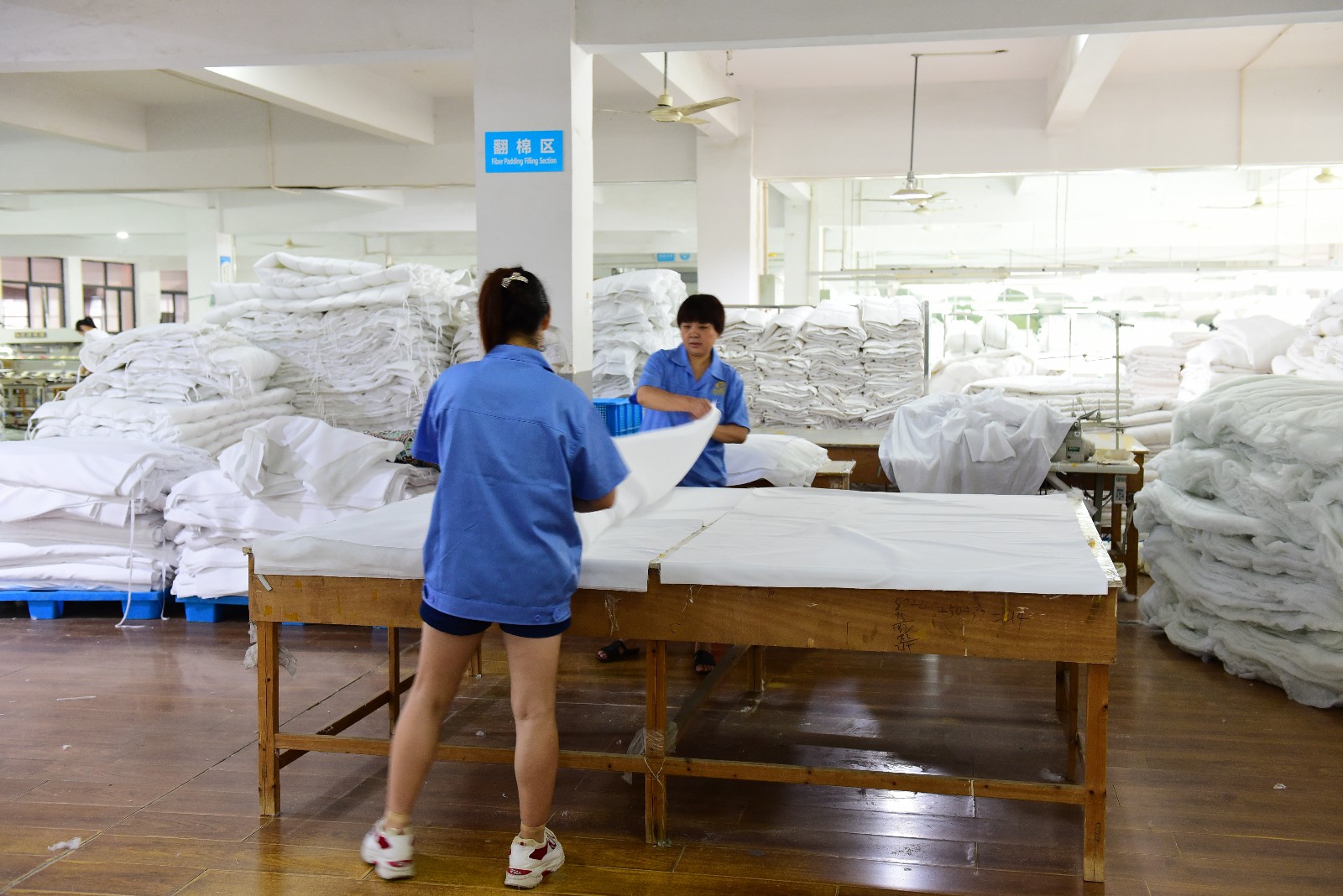 Packing Section
Experienced packers ensure that all products are packed smoothly into cartons of any size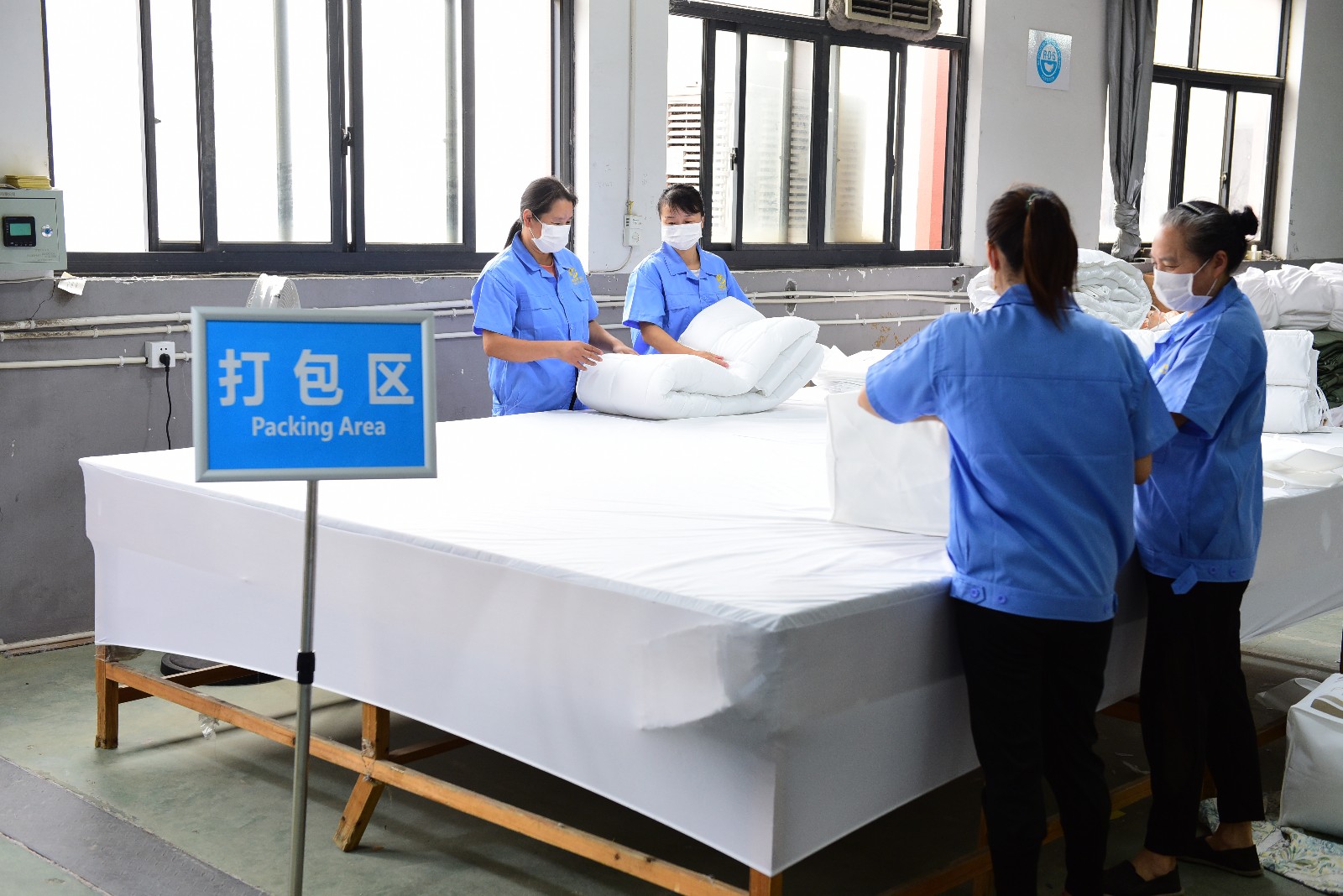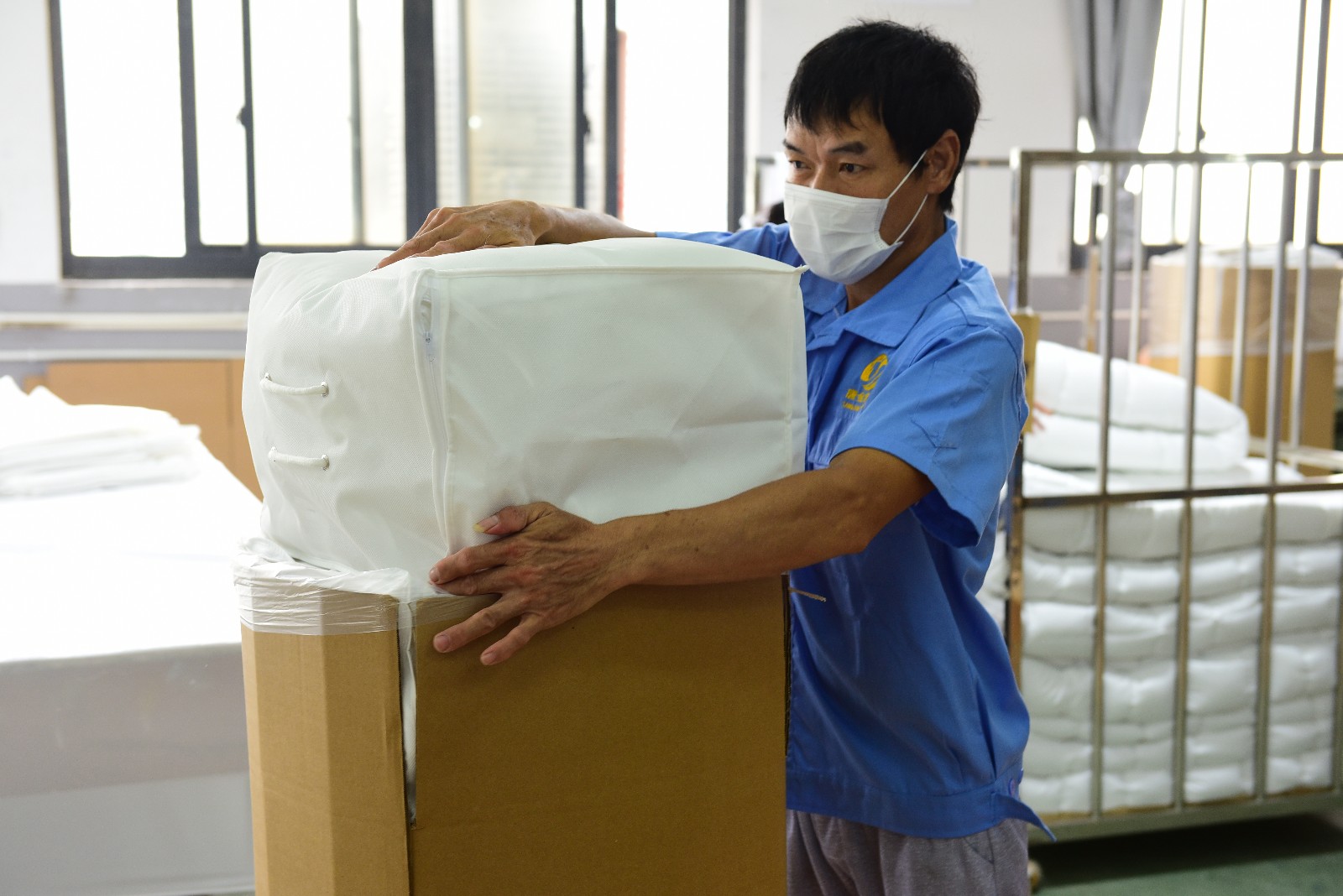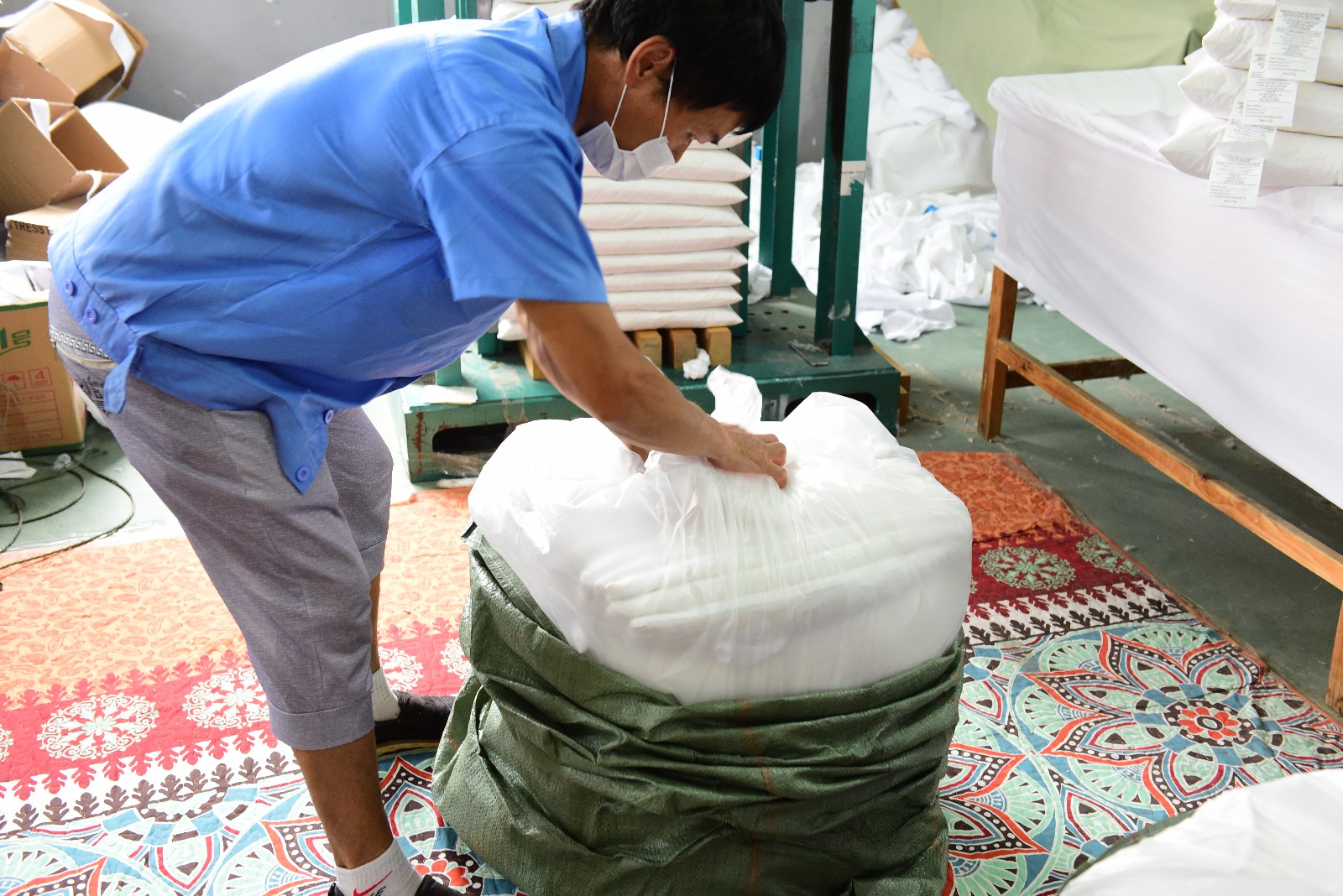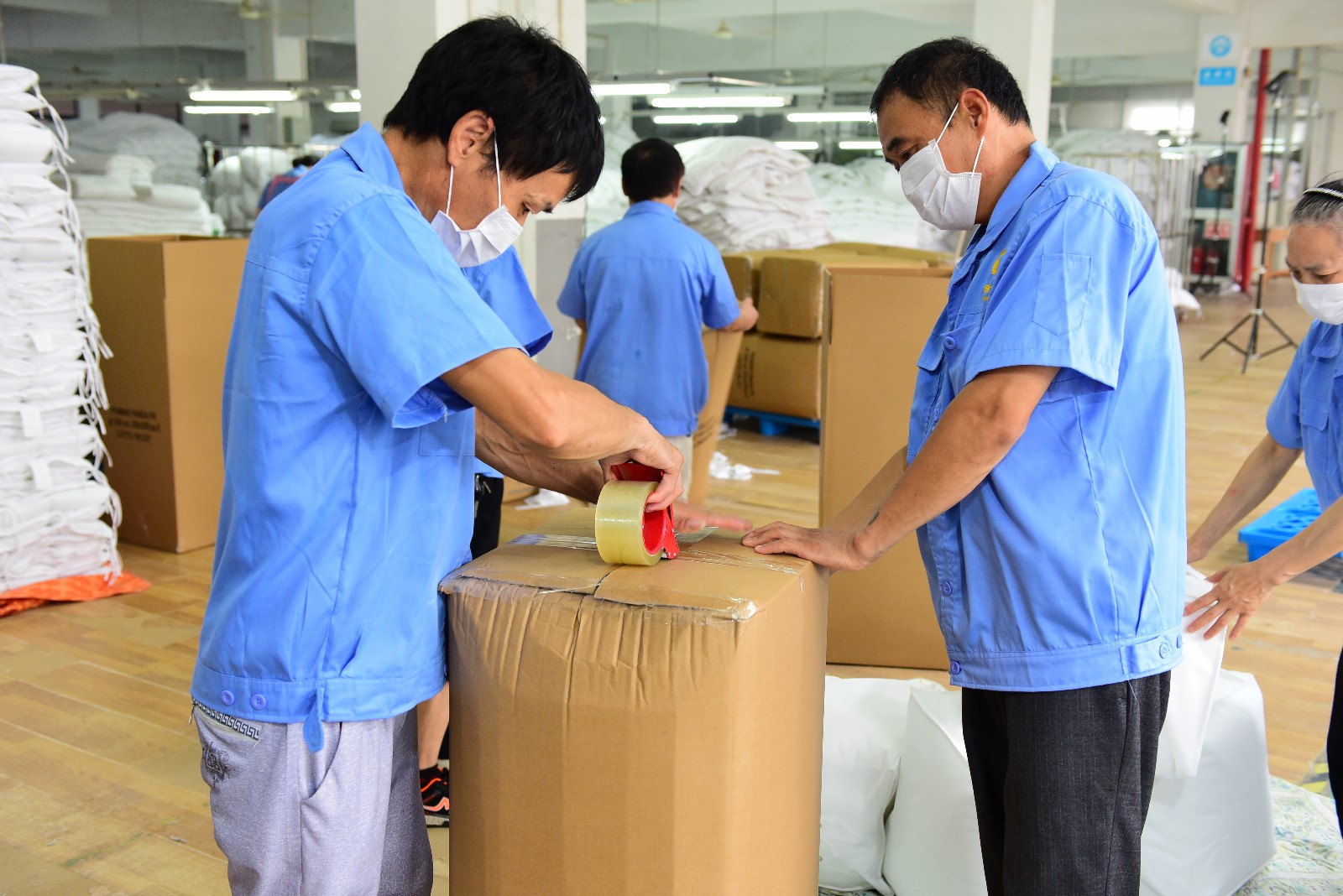 The Filling and Feather Cleaning Section
It is consist of two sections, filling and feather cleaning section. The filling section's main task and responsibilities is to filling the products with down or fiber according to the order request, after sea;ing, the products must be cleamed by the feather cleaning machine, before inspection.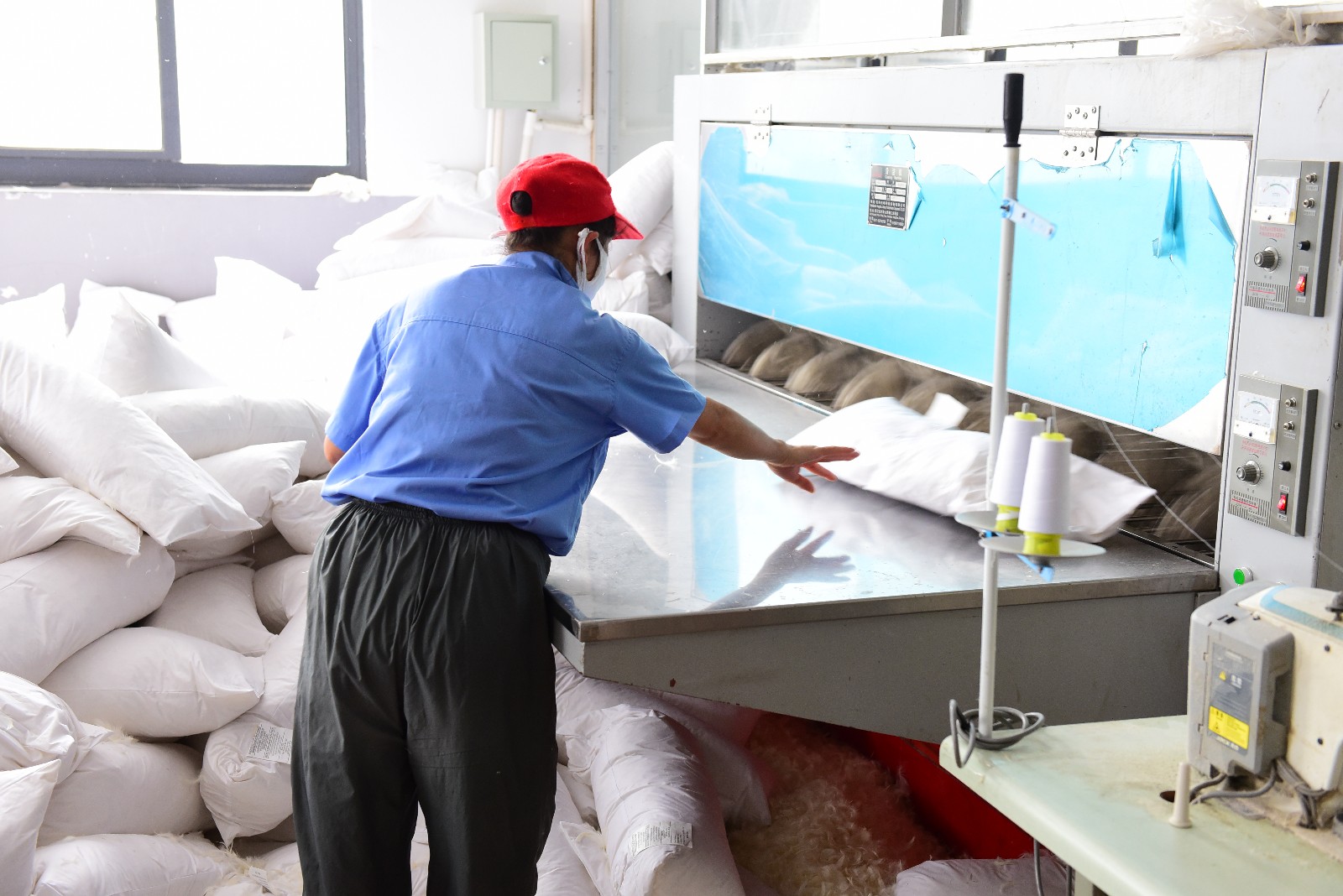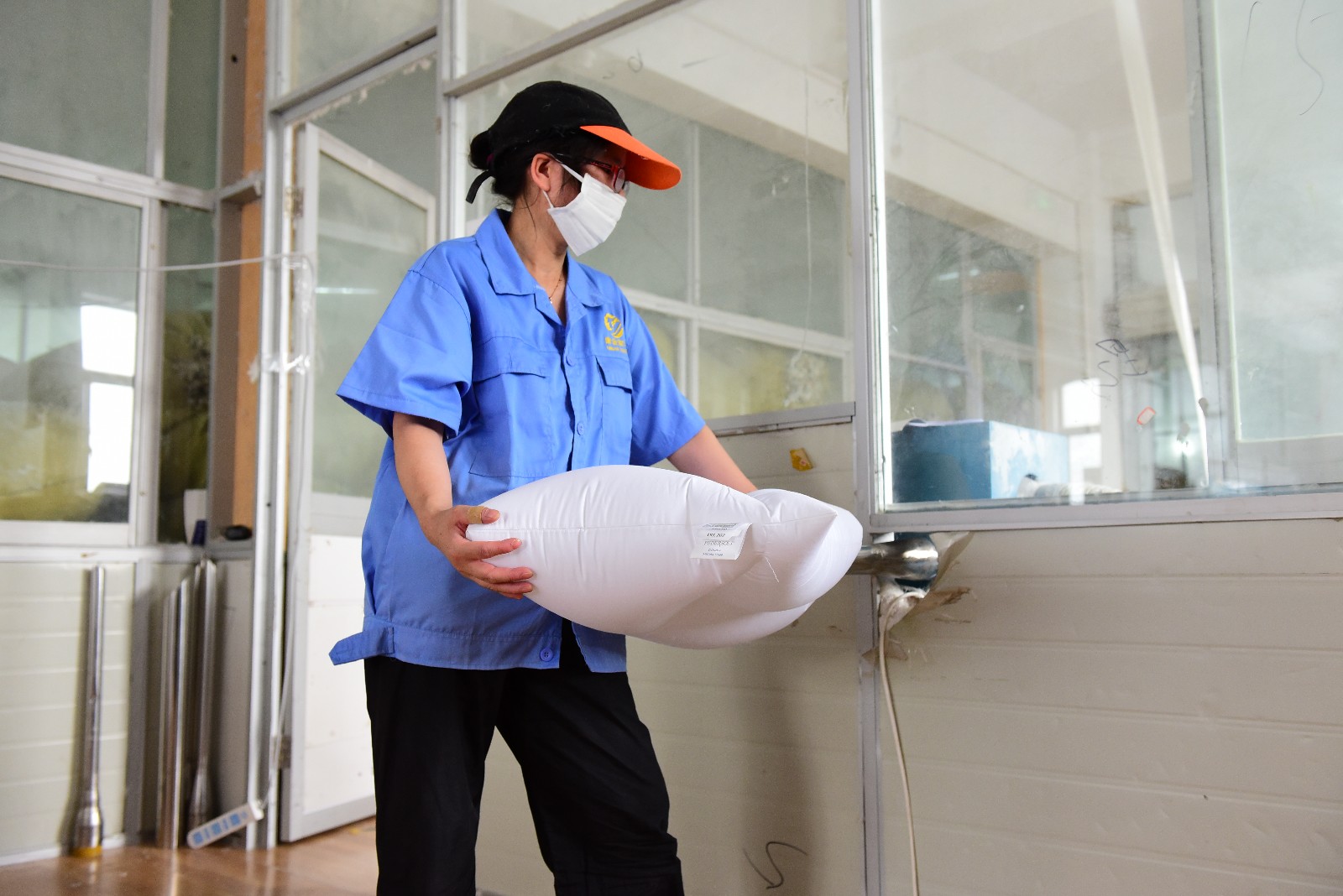 Sewing Section
Over 30 experienced sewing workers.